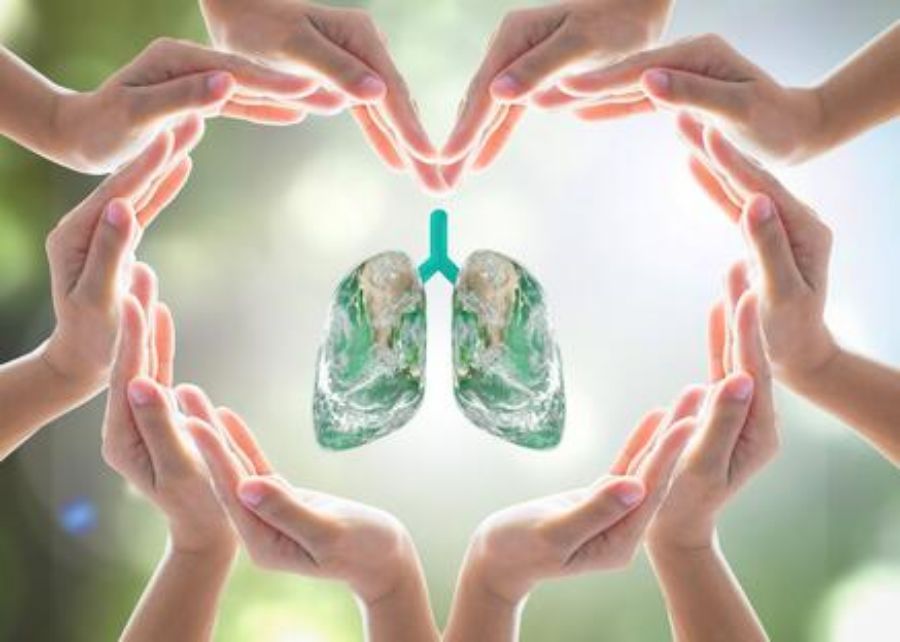 by Nutritionist Beatrice
Every cells of the body need oxygen to function. The respiratory system is responsible to supply oxygen to the body's cells and removes carbon dioxide and other wastes from the body. The respiratory system is able to protect and clean itself by means of a coating of mucus, which traps dirt particles and microorganisms before they can enter the lungs. Then, the cilia (tiny hairs that line the airways) sweeps the mucus toward the throat where it is swallowed or removed by coughing.
Poor air quality affects our health. Air pollution, mainly as a result of motor vehicle emission and industrial discharge affect the lungs can irritate the airways of the lungs, causing cough, sinusitis, sore throat, runny nose and even triggering asthma attacks whether active or secondhand increases the risk of chronic respiratory diseases. Children, pregnant women, the elderly and those with respiratory and cardiovascular diseases are more vulnerable to air pollution. In fact, according to the World Health Organization (WHO, 2021), outdoor air pollution was estimated to cause 4.2 million deaths in 2016 and 3.8 million people a year die from illness attributable to the household air pollution. Haze episodes, arising from land and forest fires are a recurrent phenomenon in Malaysia. The tiny particles, causing haze can travel deep into the lungs and lead to serious health issues. In the polluted environment, the respiratory system works very hard to filter the air we breathe. The lung functions decrease when they are overloaded with more contaminants than they can handle.
Major epidemics, including some that qualify as pandemics, such as most recently COVID-19, can occur in anyone of any age and affect the lungs. Infectious respiratory diseases are caused by viruses, bacteria or other pathogenic microbes and spread from person to person through mucus and saliva when someone coughs, sneezes, talks or laughs.
It is also critically important to keep your lungs and immune system healthy to improve your body's ability to fight off infection or illness. Tips to maintain your lungs healthy:
-Stay Hydration
-A balanced diet & take some supplements that are good for lung health
-Social distancing
-Practice good personal hygiene
-Exercise
-Reduced exposure to pollution, allergens and irritants
-Don't smoke
-Maintain good oral health
-Vaccinate for flu