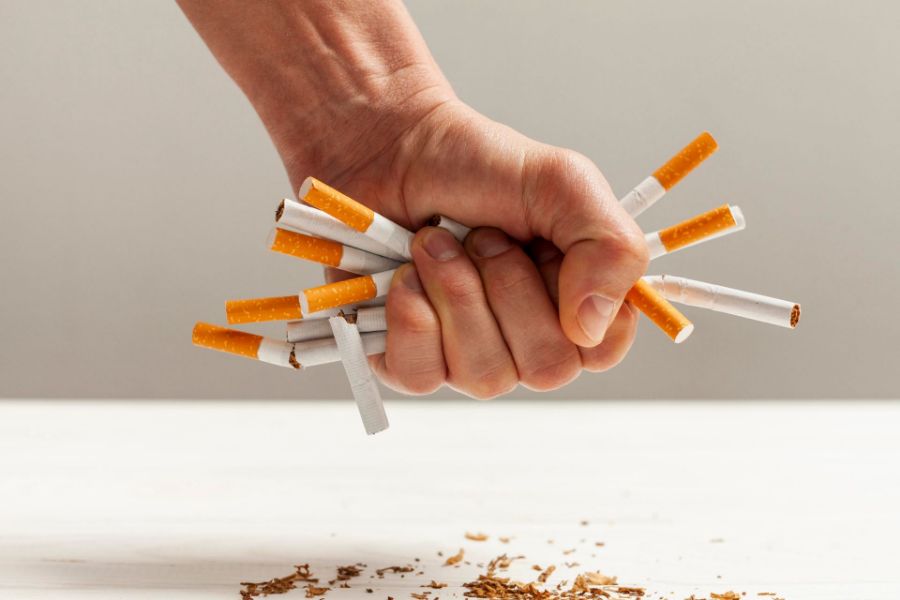 By Nutritionist Tina
Everybody knows that smoking does more harm than good. It gives you yellow teeth, bad skin, bad breath, breathing difficulties, cancer, lung and heart disease. Despite this, people continue to smoke and more young people are picking up the habit.
No matter how frightening the statistics are, the ultimate decision to quit lies with the smoker. Here are some of the myths and realities of smoking.
Myth: I cant stop smoking, I will get fat.
Chances are you will gain weight. When smokers quit, 79% of them gain weight but they gain an average of only 2.3 kilograms. Exercising and watching what you eat can help you avoid gaining weight.
Myth: I just cant enjoy life without cigarette.
Ex-smokers have fewer coughs, better lung function and a stronger immune system than those who continue smoking do.
Myth: I already sick from smoking, I might as well keep on smoking.
Those who quit smoking after a heart attack are 10 times less likely to die than those who continue smoke. People with lung cancer are also much more likely to survive if they quit smoking.
Myth: I have tried stopping before and failed, so I will just fail again.
Lots of people don't succeed right away at stopping smoking. It is a highly addictive habit and many smokers need to try quitting several times before they succeed.
To help you overcome the urge to smoke, follow this advice:
-Inform your family and friends of your decision to quit smoking, with their support and encouragement it will be a lot easier.
-Get rid of all your cigarette, matches, lighters and ash tray.
-Learn to say no to offers of cigarettes from friends and others.
-Involves yourself in a hobby or outdoor activities such as swimming, walking, jogging and so forth to occupy your free time.
-Eat more fruits and vegetables.
-If you feel the urge to smoke, take a deep breath to ease your mind or drink cold water or go for a shower.