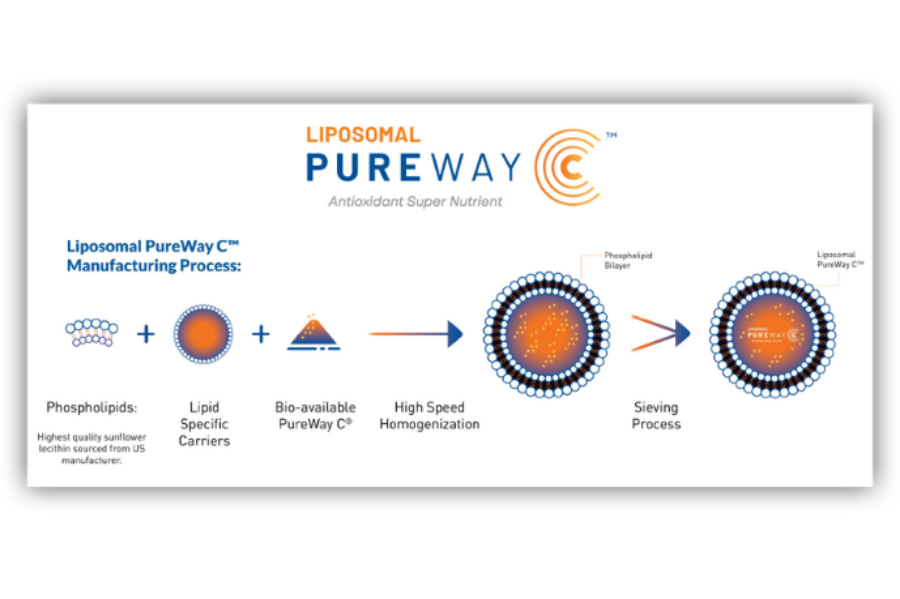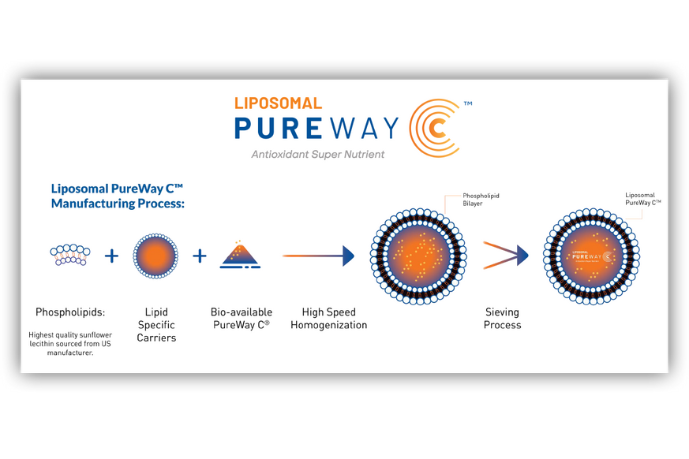 By Nutritionist Beatrice
Vitamin C or ascorbic acid is a water soluble, non-enzymatic antioxidant in plasma and tissues. It must be taken daily through food or supplements as the body does not store it. Absorption of vitamin C decreases to less than 50% when taking amounts greater than 1000 mg and excessive vitamin C intake can cause burden to our body or side effects.
Liposome is an efficient carrier system with a membrane composed of a phospholipid bilayer used to deliver an aqueous component like dissolved vitamin C into a cell. Liposomal Vitamin C can "fuse" with cells upon contact in the gut, thereby allowing vitamin C to be absorbed more quickly and effectively. Clinical study indicates oral delivery of liposomal vitamin C is 1.77 times more bioavailable than the non-liposomal vitamin C. Liposome also protects Vitamin C from stomach acid and oxidisers.
WHY MAKES LIPOSOMAL PUREWAY-C™ A BETTER CHOICE?
LIPOSOMAL PUREWAY-C™:
Consists of natural Vitamin C (extracted from plant), phospholipid (derived from sunflower lecithin), rice bran fatty acid and citrus bioflavonoid
Delivers maximum bio-efficacy using the most advanced liposomal encapsulation technology
True liposome backed by third party lab TEM (Trans Electron Microscopy) Imaging ensures greater absorption, compared to other liposomal products on the market that are less uniform

Make more readily available for use in the body; low dosage needed and less wastage
All-NATURAL product that is free of allergens.
Non-acidic, gentle to stomach
Provides continuous 24-hour coverage of vitamin C; give extra immune support & other beneficial effects like faster in wound healing and faster stimulating healthy neurons.
No adverse effect as recommended dosage is lower. Too much vitamin C consumption (>1000mg) may cause digestive problems, such as stomach upset or nausea.
References:
Gopi S, Balakrishnan P. Evaluation and clinical comparison studies on liposomal and non-liposomal ascorbic acid (vitamin C) and their enhanced bioavailability. J Liposome Res. 2021 Dec;31(4):356-364.

Retrieved from: https://www.oneinnovationlabs.com/products/liposomal-pureway-c